Guess You Had to Be There
There are not many feelings worse for me than telling an anecdote to my friends—an anecdote I find so hilarious I can barely make it through telling it—that elicits entirely zero laughter.
"You must not have heard me. He put his window down!"
Crickets.
Upon realizing my failure as a storyteller, and probably other things too, I resign myself to saying,
"I guess you had to be there."
We all have experiences in our lives that we want to share with others, to explain in such a way that our friends grasp the depth of our feelings. Perhaps we learned something mind-blowing in class. Maybe our therapist shared a bit of wisdom that knocked us down on our butt. Maybe we had an incredible spiritual high where God seemed so close.
But those experiences can be so challenging to communicate. We want to make someone laugh the way we did or cry the way we did or feel the numinous that we did, but we. Just. Can't. Seem. To. Communicate.
I'm sure I've shared this story before, but our family stayed at a cabin in Shenandoah National Park in December 2020. We attempted to do some hiking, but the kids were riding the strugglebus that day. Emily graciously took the kids back to the cabin, and I put my AirPods in my ears and continued up the mountain. I listened to a podcast where two Greek professors discussed the opening Greek words of the Gospel Mark 1.
I felt God in that Chili's forest. Like seriously, I was weeping as I felt closer to God than I had in a long time. Something about the combination of being alone, hiking, in nature, and listening to the beginning and reign of the royal proclamation of King Jesus, confronting the empire of violence and death was exactly what I needed after months of pastoring a church through a pandemic.
I came back down the mountain, got back to the cabin, and told Emily about it. Absolutely no fault of her own, but her response was, "Yeah, cool. Kinda weird, but cool." And anyone else I've told that story, the response has been much the same. "Kinda weird, but cool. Guess I had to be there."
This reminds me of Mary's reaction to being the mother of God. "Mary treasured all these things, pondering them in her heart" (Luke 2:19 and 51. Yes, it's repeated). I've found it curious that we don't have any "Gospel of Mary"1 or epistles from Mary. But you know what we do have, thanks to Mary?
Matthew 1—2. Luke 1—2. The Magnificat. The eyewitness accounts of the crucifixion (since nearly all the male disciples fled). The reports of the resurrection (since the men didn't help with the burial rituals). The story of Jesus being left behind in Jerusalem.
Without Mary, we don't have a Christmas narrative. We probably wouldn't know what was said at the cross. We have one less witness at the tomb. We get a more fully-fleshed story of Jesus' life thanks to Mary's ponderings and ruminations.
But Mary sat on these stories for years. Decades. And then, when Luke and others began "to compile an account of the things...as they were handed down to us by eyewitnesses,"2 Mary offered up the treasures stored in her heart.
There are meaningful stories and lessons in our life that are worth passing on to others. Your life—no matter how adventurous, dull, tragic, or pampered—includes narratives and lessons worth passing on. You've had experiences no one else ever has or ever will. You should tell those stories and pass on your embodied wisdom and experience. The world needs it.
But it may take time for those experiences to mature into something safe for telling, especially if those stories include harm, trauma, or pain.
When my brother died in a car crash in 2018, I found myself telling everyone within earshot about what I was learning about the relationship between loss, grief, and anger. As a preacher and professional communicator, it was just a habit for me to convert my inputs (books, therapy, seminary classes) into outputs (sermons, classes, blogs).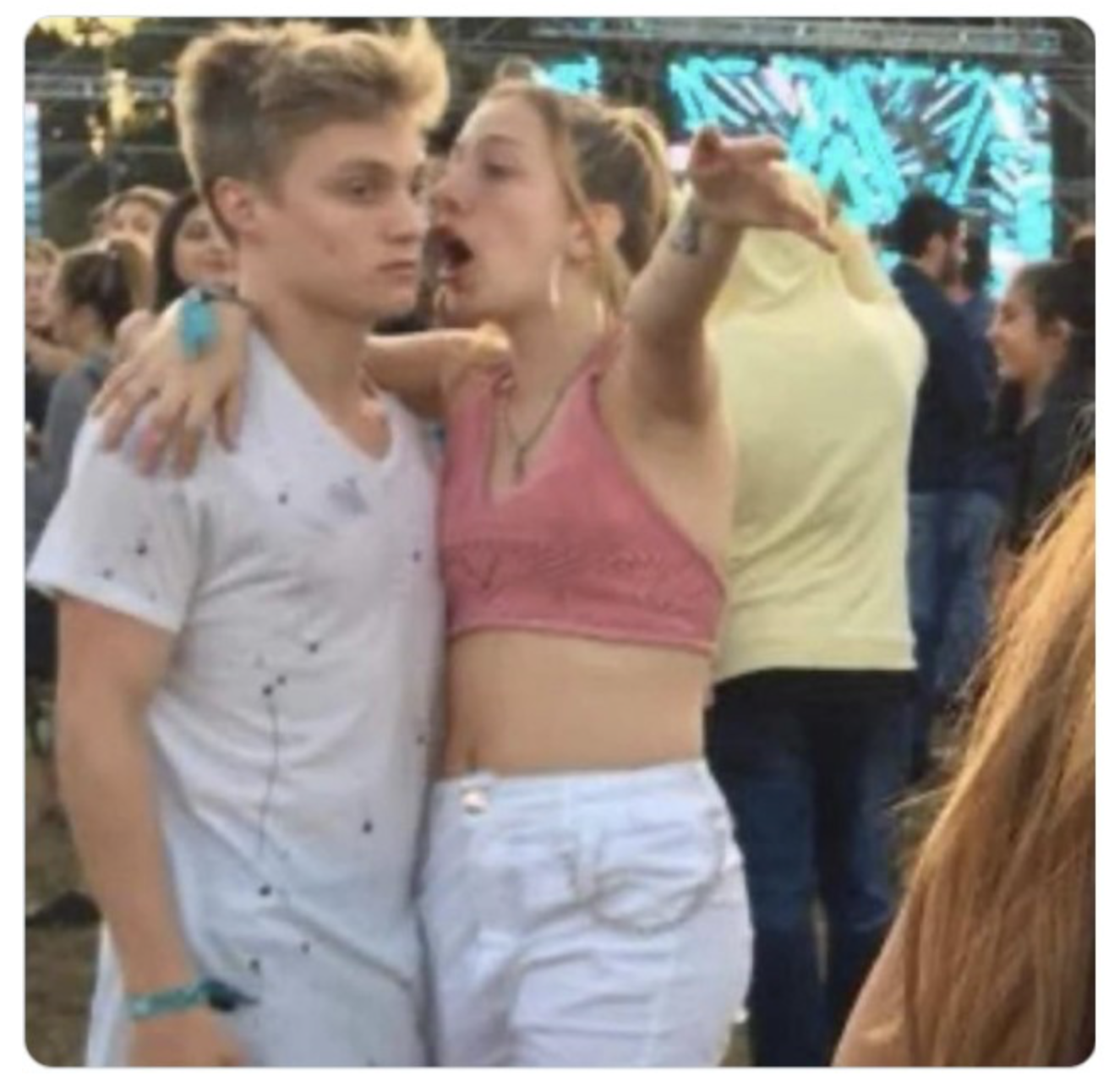 But what may have been healthier was to take what I was learning and let it mature within me before converting it into something for someone else to hear.
Inevitably, when someone is in college, seminary, or any other kind of educational work rocking their worldview, those students are eager to share with anyone and everyone what crazy thing they just learned that everyone else needs to know. But they're inevitably disappointed when those they share with either don't seem to get it, or they find themselves unable to articulate what they feel so strongly inside.
I've heard it put this way. We are all given experiences in our lives that are meant to bear fruit, fruit that's meant to be shared. Maybe it's the school of hard knocks, therapy, higher ed, an amazing conference, or a spiritual mountain-top experience. But too often, we try to pass on that fruit while it's seedless. It's worthwhile for both you and whoever your listener is to wait until it's majored to become fruit with seeds.
This part is just for my fellow pastors and preachers (but y'all can listen in, too)—not every story in your life needs to be created into sermon content. Not every cute or angering thing your kids or partner do is an anecdote that needs to be shared in public. That sense of urgency you feel—that if you don't share what you're learning right now, you won't have anything worthwhile for Sunday, which is always just around the corner. Stop throwing seedless fruit at folks from the platform. Give them fruit with seeds.
---
Yes, there is a Gospel of Mary, written in the 2nd or 3rd century, but it is neither a Gospel, nor written by Mary.  ↩︎
Luke 1:1-2 ↩︎