I get to serve as a pastor at The Table Church in Washington, DC, an affirming, multiracial, non-denominational church.
I have the joy of being married to Emily and father to Audrey and Wesley.
I'm a devoted fan of Star Wars, Tolkien, Apple, and a connoisseur of fine sparkling waters.
Since the age of 10, I hail from Goshen, Indiana. Before moving to Washington, DC in 2020, my family and I pastored and worked in northwest Iowa from 2010-2020.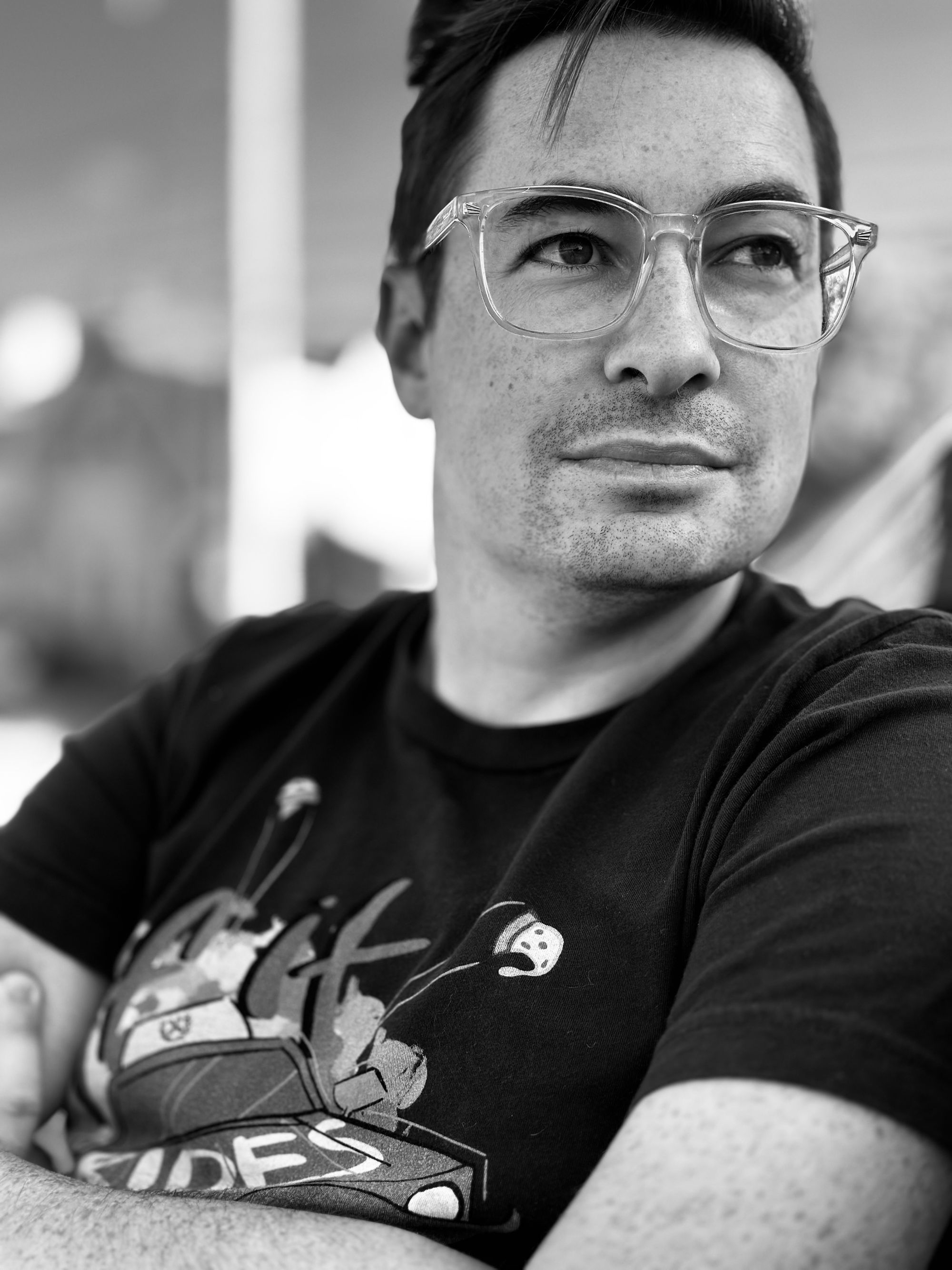 What You're Getting Yourself Into
Just so we're all clear about what I'm about:
I'm a Christian pastor. I affirm the Nicene Creed. I believe in the resurrection of Jesus Christ; the Trinity; that Christ will come again.
The Bible is inspired and authoritative—but not inerrant. All the mistakes are there on purpose.
I believe that LGBTQI+ people are made in God's image and that their lives and relationships reveal the holy divine. Yes, I perform marriages between same-gendered couples.
I affirm that racism is America's original sin; that Black Lives Matter; that systematic racism continues to pervade our society; and that it is a Christian's responsibility to help dismantle systems of oppression.
I'm a feminist. "Women's rights and nothing less." Tear down purity culture. Grant women full autonomy over their own bodies.
I'm a Christian (or patristic) Universalist. The God revealed in Jesus is wooing and reconciling all creation to the Divine and will eventually succeed. God will abandon no one to hell.
My politics are pretty damn left-of-center.
I swear from time to time.
Police and prison abolition is a pretty good way to make the prayer "Thy Kingdom come" come true.
Truth is usually best understood through stories. "Fiction is the lie that tells the truth."

Especially if those stories are Star Wars and Lord of the Rings.
Education
Bachelor of Arts in Philosophy, Bible, and Ministry from Bethel University, Indiana (2009)
Master of Divinity with an emphasis in Theology from Asbury Theological Seminary (2015)
Training and Certifications
Advanced Trauma-Competent Care through Trauma Free World
PREPARE-ENRICH Marriage Counseling Facilitator for 10+ Years
3DM Mission and Discipleship Learning Community
RCA Discipleship Learning Community
VantagePoint3 Trained Facilitator, Vista Discipleship Cohort
Theological Distinctives
My Christian faith hinges on three things.
First, the physical, historical resurrection of Jesus. I believe it really happened, that historians can make a damn-near certain case for it, and that it changes everything.
Second, Jesus is the ultimate revelation of what God is like. This changes how Christians should interact with the Hebrew Bible.
Third, the love described in 1 Corinthians 13 is, first and foremost, a description of God's character. If 1 John 4 is true—if God is love—God is the kind of love described there.
Other Distinctives
The Triune God, as explained in social trinitarianism and kenotic theology, is the best explanation we have of what God is truly like.
Christological (sometimes called Patristic) Universalism
If there is a hell, it's temporary and therapeutic; God is not a God of fear and punishment
Open and Relational Theology

God is in a responsive/reactive relationship with creation
The future is open

LGBTQ Affirming (I'll happily perform your wedding!)
Staunchly Anti-Racist

Reparations in the United States are needed
I support the Landback Movement
Abolish the police and prison systems
Core Competencies
Teaching and Preaching
Spiritual and Community Formation
Pastoral Care and Counseling

De/Reconstructing Faith
Religious Trauma
Premarital and Marriage Counseling

Worship Leading, blending modern and liturgical styles